We are casually looking for a
ketubah
at the moment. We both really like the ketubah that our friends in Chicago have, although they were vague as to where they got it. So maybe we will pry the information out of them, or else we will just have to find our own.
Anyway, this one is pretty.
We wouldn't get it with English on it, though, so I don't know what the bottom would look like. We bookmarked the
artist's website
, though.
We also like...
But this artist has no website, which is not convenient.
And...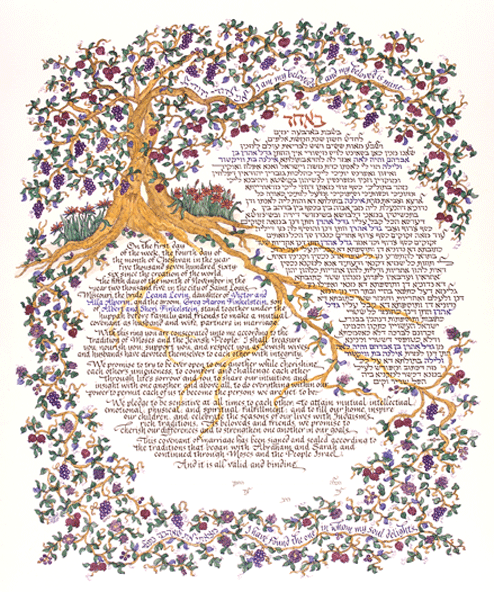 This is what we know: we want the traditional Aramaic wording, we don't want it to be too bright and colorful, we don't want just text in a rectangle or oval with an intricate border, and we don't want English. We like trees and flowers but any nice design would be fine.